Majestouch NINJA Tenkeyless [BrownSwitch/Tenkeyless/US ASCII]

Model Number : FKBN87M/EFB2
Product Name : Majestouch NINJA Tenkeyless [BrownSwitch/Tenkeyless/US ASCII]
JAN Code : 4515213007822
Brand : Majestouch NINJA
Status : Available now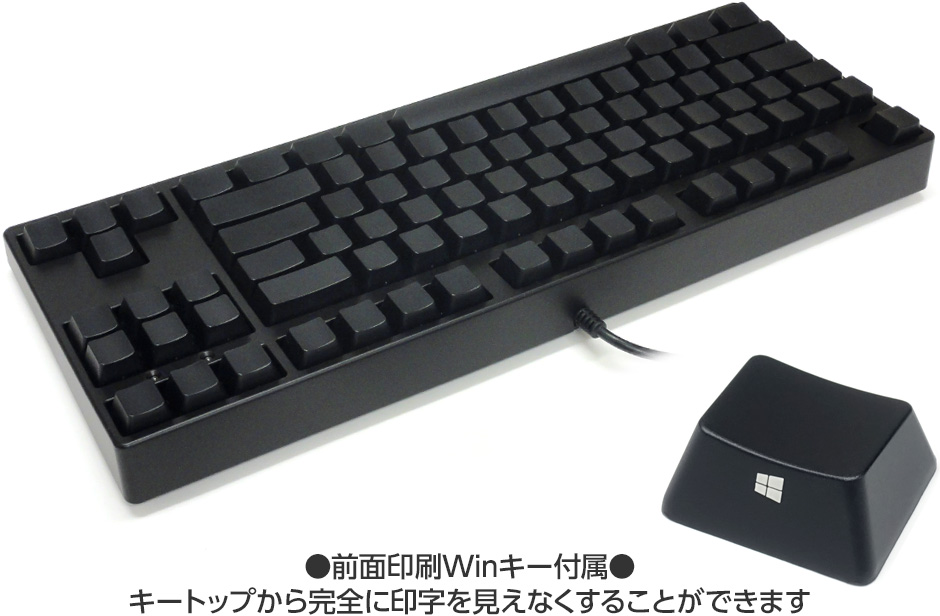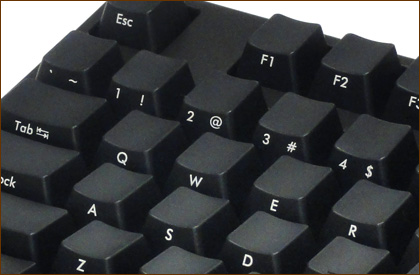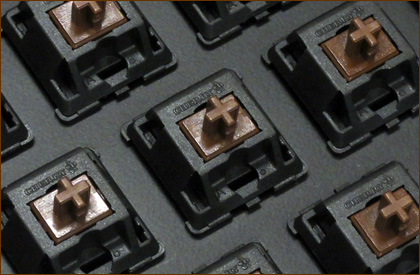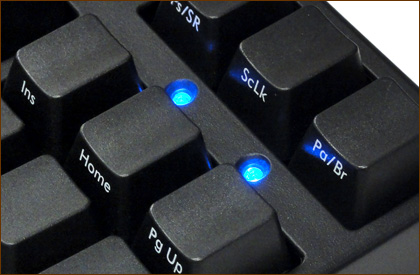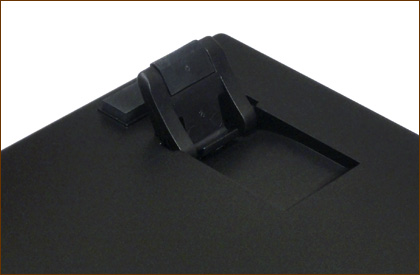 ---
[A whole new concept keyboard [Majestouch NINJA] for middle class users or above!]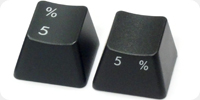 Majestouch NINJA is a whole new concept keyboard. New style of letter printing - front printing.
The biggest feature of this front printing is this new look that gives a look of "almost" a blank keycap keyboard.
This means, printed letters can be seen only from a user and it is seen as a blank keycaps keyboard from others.
This untraditional printing method does not expose you for fading letters on keycaps as there are no letters on top face where you actually touch to cause a friction when you type in.
You will never feel stress from fading letters that would make your keyboard crummy.
On the other hand, as the feature of this keyboard, front printing, is hard to look at the letters.
This NINJA is perfect for the users who are confident in touch typing and also for users who feel total blank keycaps keyboard is a bit of a challenge.
To make it match to our concept, we omitted the indicators of "Lock, Num, Caps, Scroll" on LED.
Also logo is different from normal lineups to go with the concept and in this way, this keyboard looks "almost" completely black!
[Right of design registered]
---
[You can choose from 8 kinds to match your preference]

We have 4 keys available for you to choose, Blue / Brown / Black /Red and you can also choose 104 full size or 87 Ten-keyless version for your scene.
A long key stroke of 4mm and the contact point at 2mm between the key strokes.
Cherry MX Brown Switch :
Known as tactile, there is a very soft click as you reach the contact point. With the light pressure spring, it makes typing action easy, fast and stress free. A long key stroke of 4mm and the contact point at 2mm between the key strokes.
---
[Not only appearance but also basic functions have improved!]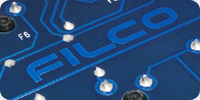 Double layers is adopted for a new board. Through a hole of each switch has been firmly soldered.
With this, it can release any excess load or vibration that you make when you type in to a board not only to a metal plate inside.
It enables you to enjoy a better typing feel!
We also brought the rate of its data transfer for PC to the highest which provides you faster response.
This function as well as N-key rollover meet for the professional gamers.
---
[Not only a typing feel…. but also a software got all renewed!]
Now there are many keyboards that are designed for gamers are available.
However almost all of them are designed without considering the features of a mechanical switches.
Hence, it results in experiencing unexpected troubles or errors when in use.
That may effect on the reputation of a mechanical switches.
Our new software is designed for gamers who want a premium keyboard that meets a professional usage.
We made it enable by bringing up a level of data transmission rate to maximum.
With this keyboard, you don't need any other pretentious keyboards!
---
[A true N-key rollover]
It is the functionality by which all the typed keys are recognized on the PC, even when many keys are typed simultaneously.
All the keys typed simultaneously are recognized on the PS/2.
(Limited to 6 keys typed simultaneously for the USB due to the specifications of USB.)
A completely dedicated electronic circuitry to this model !
On our models a diode is soldered on the printed circuit for every key switch to prevent from counter currency.
---
[Compatibility with USB and PS/2]
A USB cable is connected to the keyboard. Plug&Play is available on each Windows system.
A PS/2 interface is also available to use the PS/2 Conversion Adapter included in the package.
---
[Platform Support]
Windows XP/Vista/7/8/10 PC with PS/2 port or USB port
---
Specification
| | |
| --- | --- |
| Key switch / Number of keys | Cherry MX Brown Switch (tactile feel)/87 keys |
| Key pitch / Key stroke | 19mm / 4 ±0.5mm |
| Dimensions / Weight | W357xD137xH37mm(49mm raised up by stand)/980g |
| Interface | PS/2,USB (PS/2 interface is available with PS/2 Conversion Adapter) |
| Cable length | 1.5m |
| Accessories | Windows key (Printing on front face type), FILCO Key Puller |
| Notices | All our FILCO Keyboard have already passed the CE, FCC and RoHS certification. |
---
We may change our product specification or design without a notice.
We're sorry, but at this time we can not accept an online order from foreign country.